Having the payment routine automated is a way of adding speed to a company's payment procedures. It allows the processing of a high volume of payments safely and technologically and improves productivity and performance in back-office departments by increasing conversion rates and reducing rework.  
However, we know that the efficiency of a high-volume payment system also depends on the provider's transparency and efficiency towards businesses. Not knowing the solution well, it is challenging to take full advantage of all its features daily. 
Therefore, we prepared a White Paper that explains the WePayOut solution for payment automation and how it can transform your accounts payable routine, specially when paying beneficiaries abroad.      
At the end of this page, you will find the link to download the entire publication.  
But, before, check a preview of what you will find.  
Why WePayOut?  
WePayOut is a Brazilian fintech company specialized in processing high-volume third-party payments and is a pioneer in this solution in the market. You will learn all the advantages of our solution at national and international levels: different payment methods, validation of banking information, billing through PIX QR Code, and more. 
How does WePayOut work? 
You can customize the payment flows that best suit your needs and your current process through a payment system integration via API  or dashboard via upload of an Excel file. Choose different payment methods, check the status of payments in real-time, and download reports of reconciled payments. 
Who can get paid with WePayOut?  
Our solution caters to anyone who needs to pay a high volume of payees, whether freelancers, contractors, employees, or affiliates.  
What are the results achieved with WePayOut? 
Automating the third-party payment routine with the WePayOut solution has generated significant results for our client companies, like speeding the payment process via PIX, reducing the back-office load and easy integration. 
In this material, you will find out the results and read testimonials from those who already use our system in their payments routine.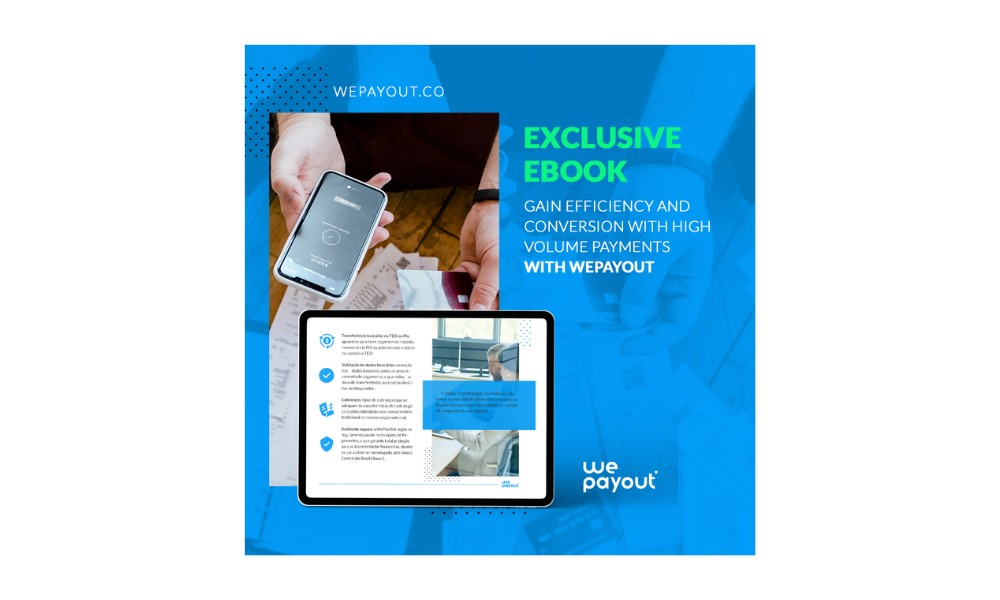 If you are interested in learning more about how our solution works and how it can integrate into your company's payment routine, here is the link to download the complete White Paper! 
 If you still have any questions, you can contact us.