Every company expects and need to optimize various departments of its business. Payments to third parties are not exempt from this rule.
With the advancement of technology, it is very common to find companies that guarantee that payments to third parties are made exclusively online.
But do you know ways to further optimize this process? In this article we will discuss this topic, offering tips on how to manage and optimize this. Check out.
What are payments to third parties?
Payments to third parties are those made by the company to individuals or organizations that have any direct connection with the organization.
The most popular examples are the organization's own employees, suppliers and the government.
Payments by bank transfer for these situations are quite common nowadays but deserve special attention in order not to impair the control of the accounts, due to frauds and errors in amounts.
How to manage payment to third parties
Probably the key to great performance, when it comes to online payments, is managing the information.
The first tip is to keep a record of the details of each account. In doing so, the organization's operating procedures become more organized.
Among the information in these records, we can quote:
transaction date;
invoice amount;
invoice description (electricity bill, vendor A, rent);
form of payment (cash or term);
payment terms (if you have discounts or accruals).
beneficiary's name
bank account and branch data
An additional tip is to organize a list of obligations by date so that they are all visible in one single place. This makes the company's entire payment process easier.
Read also:

How does the partnership between fintech and remittance companies work?

Understand how Brazilian FinTech companies safeguard their clients' funds

WePayout: pay all your third parties with one single payment
Optimizing the procedures for payments to third parties
To ensure maximum benefit of online payments to third parties, the tip is to optimize the procedures.
Scheduling payments is one of the methods we remember most when it comes to optimization. Generally, in large companies, there is a department dedicated to handling payments to third parties. However, in smaller companies, the process tends to be centralized in one or a few people.
This saves time and avoids the risks of forgetting the due date of any obligation. However, there is a more efficient, faster and safer way. The outsourcing of these services.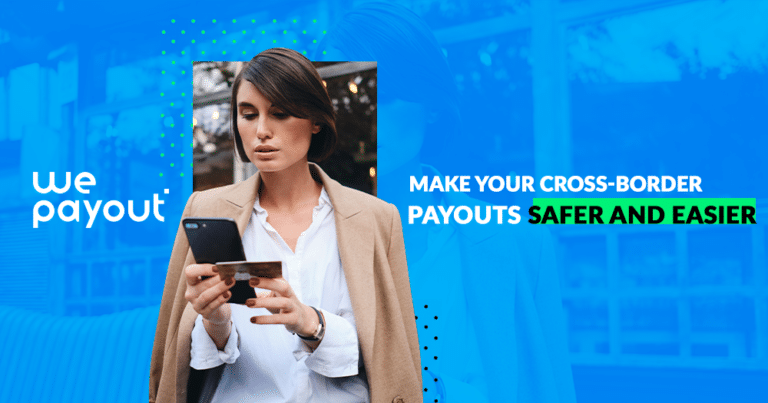 Mass cross-border solution to Brazil
Outsourcing – advantages and benefits
With so many issues to worry about when paying third parties, the outsourcing of services is increasing in every market and industry. There are companies specialized in this field, which provide more speed, reliability, and the possibility of increasing the number of payments. 
These companies normally are responsible for the whole payment process: from different methods where the beneficiary can receive the payment, to controls to avoid duplicated payments, to full conciliation and receipts.
Such services reduce the company's costs, increasing the control of operations, thus leading to an increase in profits. The possibility of complete automation through an outsourcer is to allow faster and more accurate analysis.
Ideally, you should contact one of them for a better understanding of the company's processes and define which is the best option to be implemented in the management of the company.
WePayOut can help you outsource the payments to third parties in a very stress-free solution. Contact us to know-how.